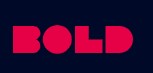 Listen to FuturePay CEO Tim Harris' recent podcast with Jay Myers of Bold Commerce, the host of the "Own Your Commerce" series, available on Apple, YouTube, Spotify, and Google Podcasts. They discuss the benefits that ecommerce merchants can gain by offering a digital revolving credit option like MyTab™, that aligns with merchant goals to increase customer lifetime value.
Merchants are allocating more resources towards acquiring and retaining new customers, with a focus on increasing Customer Lifetime Value (LTV). Retaining existing customers has become a top priority. Recent Shopify and Business Wire research shows:

Customer acquisition costs (CAC) have risen by 222 percent since 2015
Brands are losing $29 for each acquired customer
Health and beauty merchants have an average customer acquisition cost of $127
MyTab can help increase both customer LTV and repeat business, two factors which offset these acquisition costs. In fact, the top 10 most active MyTab merchants have been able to achieve an impressive average 59% repeat shopper rate and 4.4 repeat purchases/year!
Have a listen:
MyTab goes beyond being just another payment option. The platform not only helps merchants increase customer lifetime value, but also drives brand loyalty, reduces shopping cart abandonment, and boosts repeat business. Merchants typically enjoy lower fees compared to Buy Now Pay Later (BNPL) or credit card options. And integrating the MyTab financing option with their shopping carts takes only a few minutes.
Merchants can expect payment within two business days, while FuturePay handles the financing. Customers can easily return to their stores to make follow-on purchases using their MyTab credit line without having to reapply. Unlike single transaction BNPL short-term loan solutions with rigid payments, MyTab offers flexible payment options that fit customers' budgets.
You can visit Bold's site here to access the podcast and read Jay Myer's commentary on the benefits of the relationship. The MyTab solution is now part of Bold's e-commerce shopping cart experience.
SEASON 2 / EPISODE 46