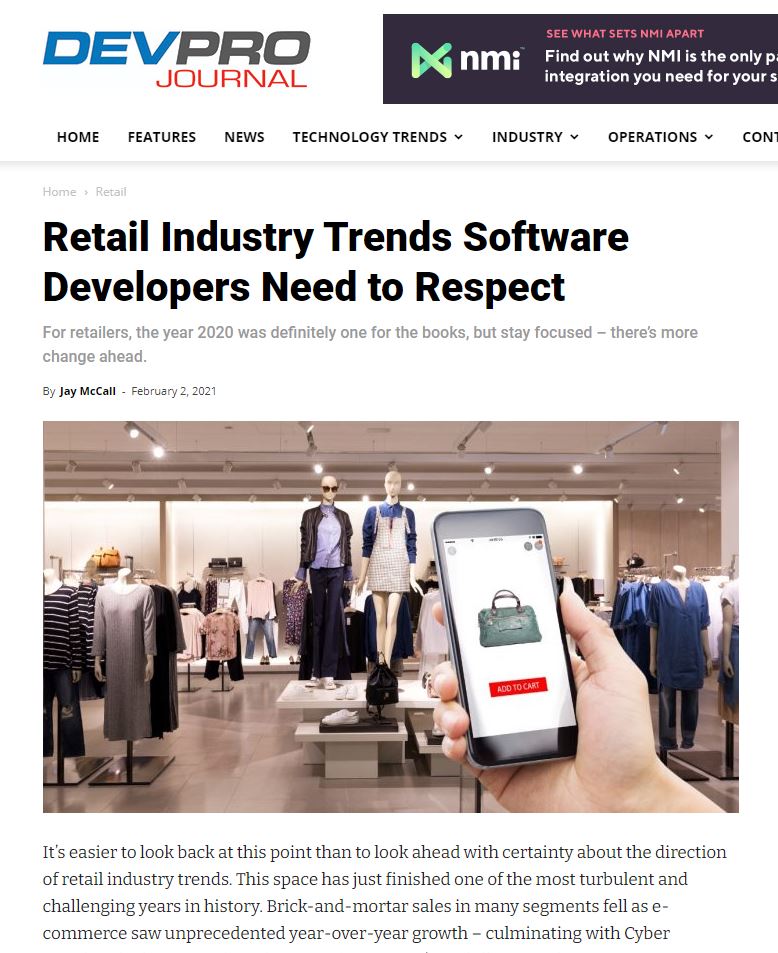 In a recent article in DevPro Journal, FuturePay's Tim Harris looks forward to the remainder of 2021, and makes a pertinent prediction about how ISVs and developers of retail ecommerce sites should approach the market. This includes catering online financing to trends that are manifesting among Millennials, a group that is maturing into one of the major workplace and consumer demographics.
According to the article, the retail space "just finished one of the most turbulent and challenging years in history. Brick-and-mortar sales in many segments fell as e-commerce saw unprecedented year-over-year growth – culminating with Cyber Monday, the biggest online shopping day ever at $10.8 billion in sales." And as e-commerce sales continue to expand, online financing will become a more critical asset to retail merchants.
Here's what FuturePay's leadership had to say about how retailers can prepare for trends in 2021. Exerpt from the article, with updated statistics:
Millennials' buying power and influence increases
Tim Harris, CEO of FuturePay, says developers in the e-commerce space should expect another year of helping their clients address evolving consumer demands. He points out that the pandemic has driven greater adoption of online purchasing, but 2021 will also be marked by the continued rise of the millennial generation.
"Millennials are rejecting traditional payment solutions like credit cards in favor of options that are integrated into their favorite merchants' e-commerce sites, such as digital revolving credit," says Harris. "Market research shows that BNPL (buy now pay later) users regard the financing solution as a budget-conscious way to make purchases. Nearly 42 percent cite clarity of terms as a key priority when making purchases online, and 39.1 percent cite the ability to monitor spending."
Harris suggests integrating more flexible online payment solutions into e-commerce sites to meet millennials' demands for more flexible payment options – and increase revenues for merchants – will be an important retail industry trend that developers need to consider when planning for 2021.