E-commerce consumers prefer financing options with smaller monthly payments. The merchants who court them should consider flexible digital revolving credit instead of traditional BNPL installment loans.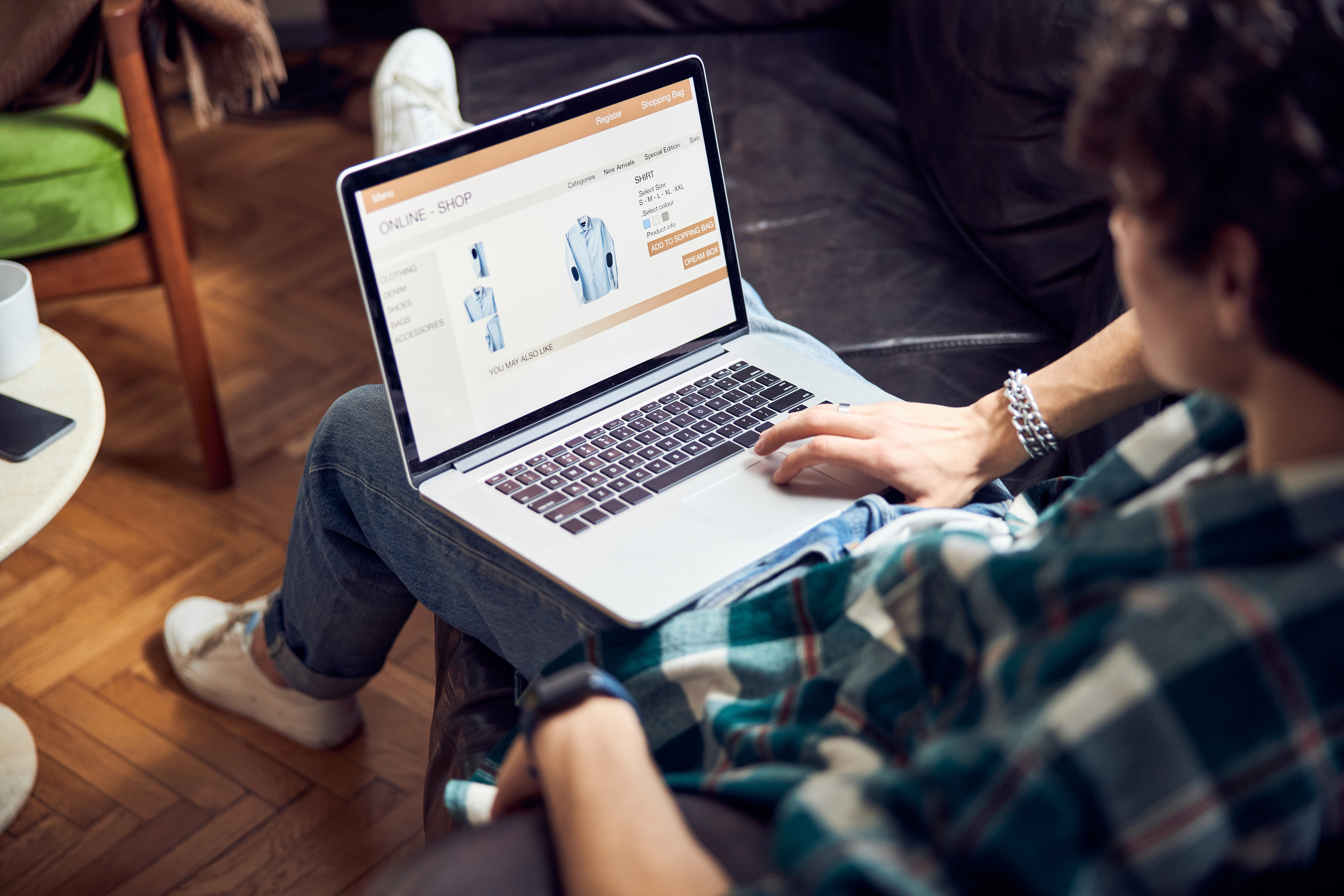 By Tim Harris, CEO, FuturePay
According to a report from the Consumer Financial Protection Bureau (CFPB), alternative payment options for e-commerce have "gained traction with consumers who seek the flexibility of being able to pay for goods and services over time, but who may have been leery of other credit products." This especially applies to younger purchasers who are used to one-click service—and therefore view credit cards as cumbersome.
Alternative payment methods typically found on a merchant's shopping cart include traditional, installment-based Buy Now Pay Later (BNPL) programs, which divide payments into four or more fixed installments. Yet digital revolving credit programs are also gaining traction as an alternative financing option with some significant advantages over BNPL—including the ability to flexibly structure lower monthly payments that "smooth out" a shopper's long-term payment horizon.
A digital revolving credit financing option, such as FuturePay's MyTab, allows consumers to open a reusable line of credit to finance multiple purchases over a lifetime, instead of taking out a short-term installment loan to finance a single transaction. What's more, digital revolving credit allows a consumer to make flexible payments that align with their economic circumstances and budget.
Lower Payment Increments are More Attractive
In general, consumers are more comfortable with smaller payments. They find it easier to manage their budgets over time by paying in reduced increments. That flexibility simply isn't possible with most short-term BNPL installment loans. Digital revolving credit is an alternative financing option where consumers can be approved and make purchases with one-click, just like BNPL, but enjoy flexible terms and an ongoing credit line.
Paying for an item like a sweater in four or five installments is feasible for the average consumer's budget, but the same might not be said for a more expensive item like a laptop. Digital revolving credit solutions like MyTab can allow such purchases to be financed with monthly payments as low as $30 per month.
Digital revolving credit payments can be scaled up or down as the consumer's needs change to help balance their outstanding credit. That's when an option like digital revolving credit starts to look like a more friendly and flexible alternative to the shopper. And what works for the shopper is often what's best for the merchant, since a flexible consumer-friendly revolving line of credit that stays open indefinitely improves customer lifetime value and brand loyalty.
BNPL Comes with a Caveat
Consider that a BNPL installment loan may only be interest-free when the payments are made in full, on-time. Late payments are subject to potential fees and deferred interest charges. In an article titled "When buy now, pay later comes back to bite you," CNBC personal finance reporter Jessica Dickler noticed some concerning statistics in a survey of BNPL purchasers. "Of those who've used the installment payment plans, 22 percent regret their decision," she writes. "Roughly 30 percent said they've struggled to keep up with the payments and have had to skip paying an essential bill to avoid defaulting."
The ability to make smaller monthly payments when needed can help avoid these pain points for consumers, which is likely why it's preferred over larger fixed payments. It gives shoppers the opportunity to better manage the financing of discretionary purchases.
The same CFPB report also warns that "Because most Buy Now, Pay Later lenders do not currently furnish data to the major credit reporting companies, both Buy Now, Pay Later and other lenders are unaware of the borrower's current liabilities when making a decision to originate new loans." This leaves borrowers more vulnerable to getting into trouble. Digital revolving credit offers more consumer protections than traditional BNPL installment loans, since revolving credit programs like MyTab are subject to many of the same regulations as traditional credit cards (i.e., The Card Act). Since a long-term open credit line is being offered, applicants are screened by a hard credit pull, and ongoing reporting is provided to credit agencies.
In summary, e-commerce consumers are gravitating towards flexible payment options that align with their financial circumstances. While Buy Now Pay Later (BNPL) options have gained in popularity, they often come with fixed installments and hidden pitfalls, including potential late fees and deferred interest. In contrast, digital revolving credit programs, like FuturePay's MyTab, provide consumers with the flexibility to manage payments over time, aligning with their budgets, all while fostering long-term brand loyalty for merchants. Offering advantages such as lower monthly payment increments and compliance with consumer protection regulations akin to traditional credit cards, digital revolving credit is emerging as the superior, consumer-friendly payment method in e-commerce financing.