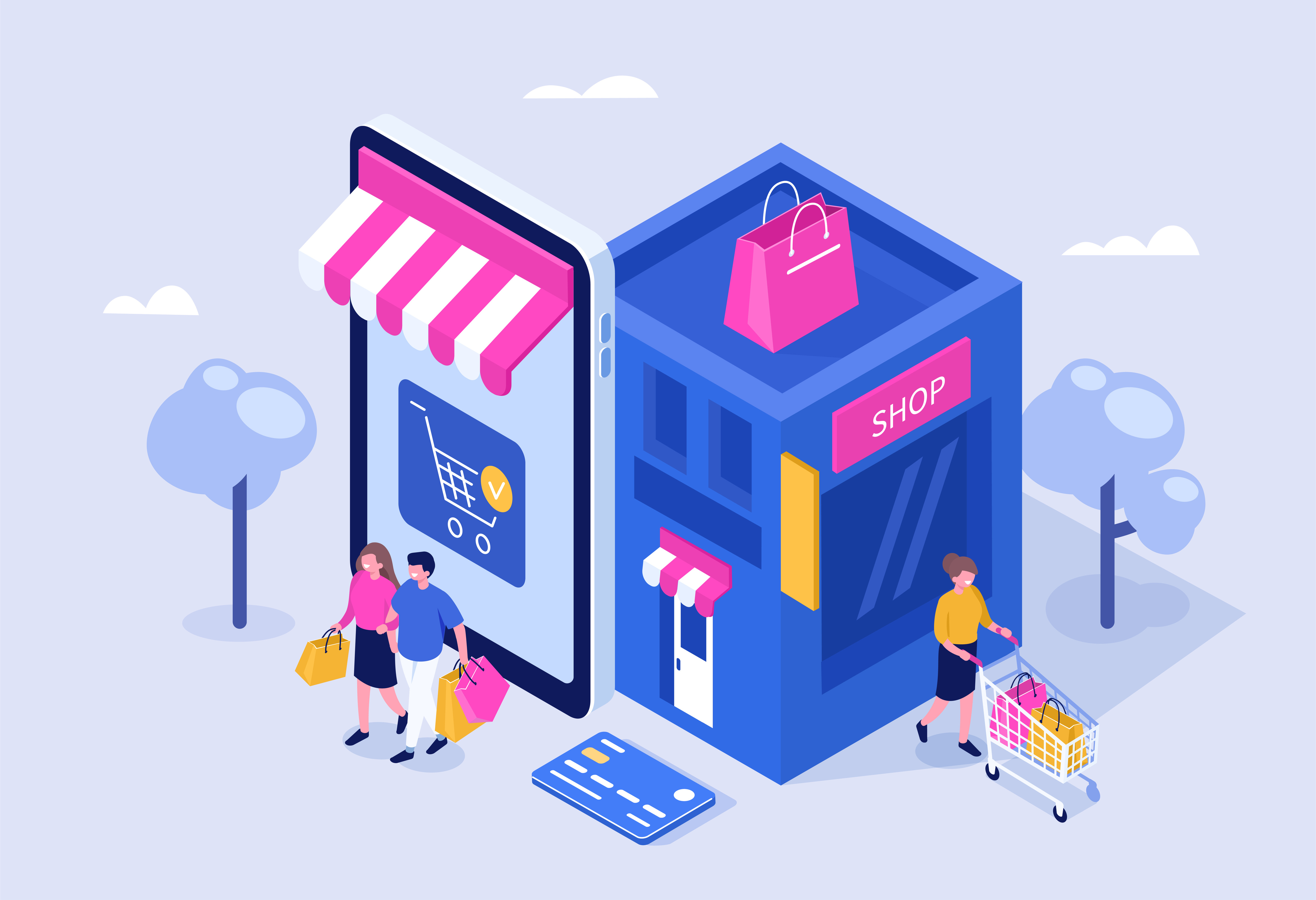 In a report released this March, "The Truth About BNPL And Store Cards Report," the online publication PYMNTS.com detailed the various perceptions consumers have about BNPL (Buy Now Pay Later) and private-label store credit cards. The article offered some interesting conclusions about how consumers regard and use these two popular payment methods.
The study supports a point we've been making all along: Digital Revolving Credit (DRC) combines the best aspects of both these payment types. It straddles the line between the modern, convenient, frictionless delivery of BNPL and the traditional credit underwriting and long-term lifecycle of a store card. Unlike typical BNPL solutions, a revolving digital account lets consumers apply once, and reuse their credit lines for ongoing purchases, creating opportunities for repeat business and subscription services. This also provides a structure for customers to develop brand loyalty, as opposed to a short-term installment-based BNPL loan, which closes when the initial purchase is paid-off.
About the Report
PYMNTS surveyed "a census-balanced panel" of more than 2,000 American consumers at the end of 2021. The objective was to discover the percentage of consumers who patronize merchants that offer store cards, and if those respondents also use other payment options like embedded BNPL. The survey was conducted in conjunction with PayPal.
They shared some interesting findings:
> 68 percent of U.S. consumers believe the availability of a BNPL alternative payment option could help them manage their spending.
> 78 percent claim to use BNPL options to complete large purchases that they otherwise would not make.
In addition, PYMNTS came up with the following conclusions:
> 59 million U.S. consumers purchased goods from merchants that offered store cards in the 30 days prior to the survey. By the end of 2021, 52 million US consumers had taken advantage of a BNPL purchasing solution.
Different Payment Options for Different Situations
The survey found that shoppers tended to use individual methods of purchase to achieve specific goals. For instance, 42 percent of consumers claimed to use store cards for their most recent purchases because they earned rewards. Yet incentives aren't exclusive to store card programs. A DRC network can provide cross-merchant marketing opportunities to merchants in the network by recommending complementary product choices to consumers based on their buying patterns and preferences.
.
As for BNPL payment options, respondents selected this method mostly to make larger purchases, especially those with higher price tags, usually more than $250. Since DRC allows much more flexible payment terms over a longer time horizon than BNPL, it makes financing larger purchases even more convenient.
.
Since DRC solutions offer a long-term, reusable credit line instead of a short-term loan, this method requires the same rigorous credit underwriting as credit card companies (involving a hard credit pull with application). This means DRC providers are more discerning than their BNPL counterparts, and only offer accounts to those whose credit history warrants a long-term credit relationship. These practices also lead to a more sustainable business model than BNPL companies—many of whom have struggled with high default rates and increased regulatory scrutiny.
.
Powerful AI-based technology allows solutions like FuturePay's MyTab™️ DRC platform to instantly approve applicants online directly from the e-commerce website shopping cart. This delivers low-friction results for shoppers at the same speed as an embedded BNPL option while more diligently screening applicants for creditworthiness. It's a modern delivery system, but at the same time a traditional revolving credit product that has been well-vetted and market tested for many decades.
Digital Revolving Credit: The Choice for Discretionary Spending
Shoppers have found unique reasons to use DRC solutions as a supplemental line of credit to traditional credit cards or store cards. They allow users to leverage their accounts for discretionary spending on products which lend themselves to recurring purchases, such as cosmetic products, back-to-school purchases, pet supplies, or wedding gifts that they might not want to purchase with their family credit card. DRC is also often a better solution for unexpected purchases than store cards, since the latter can only finance purchases from a single retailer. In the case of FuturePay's MyTab, individual purchases are not itemized on the monthly bill, allowing for a very discreet and private line of credit for discretionary purchases.
In summary, both BNPL and store credit cards have established clear perceived advantages when it comes to consumer buying habits. However, as Digital Revolving Credit gains momentum, merchants and their customers will realize they can gain many of the benefits of both methods with less of the drawbacks, while enjoying a more flexible and long-term financing alternative.