Web Page Speed and Conversions: How to Keep Your E-commerce Site Moving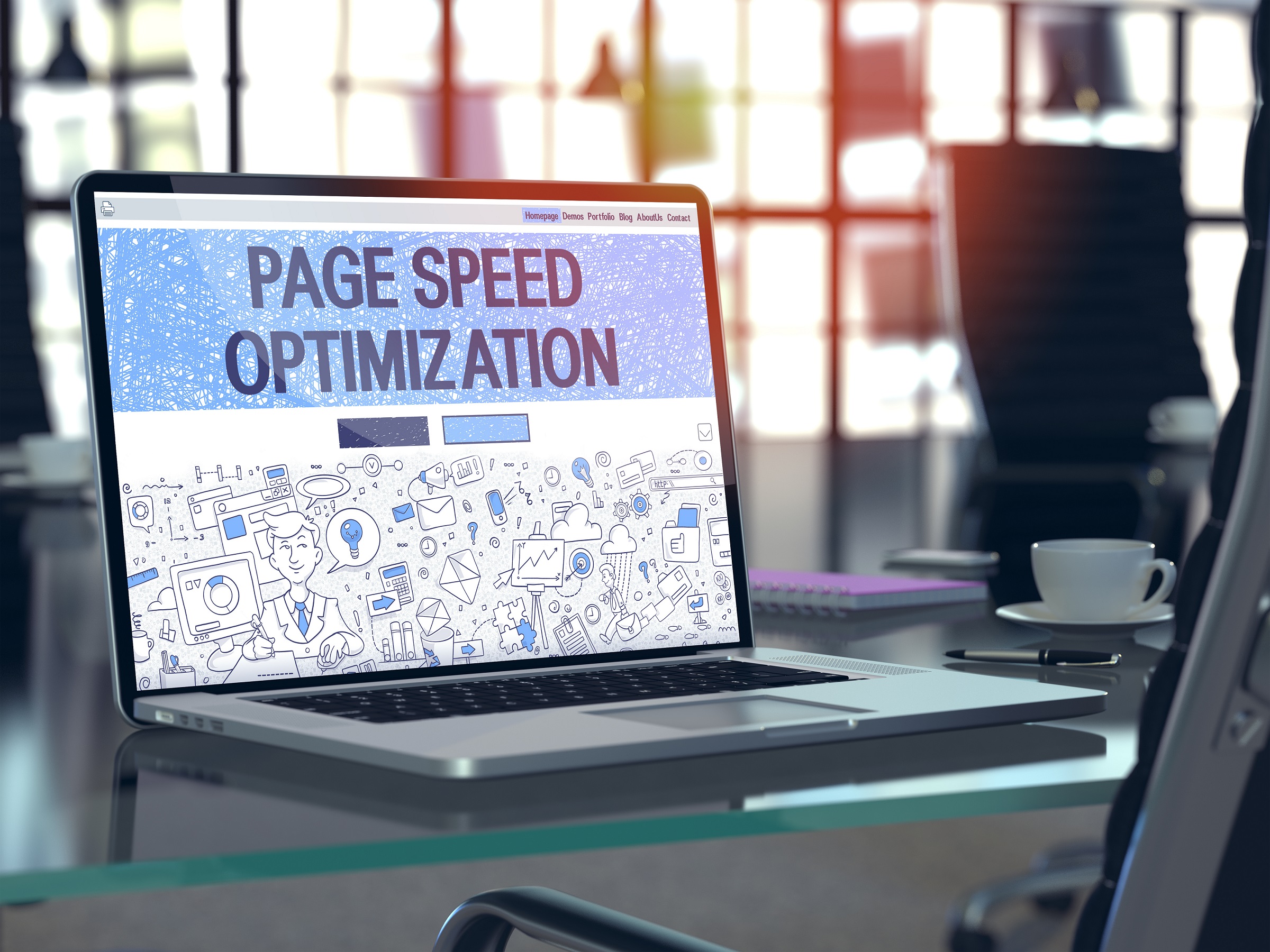 The continued COVID crisis has accelerated a trend which preceded the pandemic—the rapid growth of online shopping as a percentage of total retail sales. As merchants move more of their business to online channels, there is a compelling reason why merchants should ensure that their sites are as fast and efficient as possible. Reports show a direct link between page speed and conversion rates. E-commerce vendors should therefore make sure their sites are not bogged down with upload delays, unwieldy images, or slow links. Merchants can follow a few guidelines to keep their e-commerce sites optimized, enticing visitors to browse their site, and converting those page visits into sales.
Why is the speed of the website important? Consumers expect fast response times and will often abandon a page when they encounter delays. Slow page load times results in lost visitors—and lost opportunities. Those losses add up: A four-second delay has been reported to cause a 25 percent drop in potential page viewers. This means less opportunity for placing items in a cart.
Faster Loading Has Multiple Advantages
Google has factored page loading speed into their ranking of websites since 2010. But Google algorithms aside, optimization has been shown to increase online sales. Use cases from Staples, ALDO, and Walmart are great examples:
A six-second decrease in page load time netted Staples a 10 percent increase in conversion rates.
Clothing retailer ALDO optimized page renderings and saw an increase in revenues of more than 500 percent.
For every second of increased page speed, Walmart saw a 2 percent rise in conversion rates, with a 1,000 percent uptick in revenue.
Here are some helpful tips for merchants to enhance website performance and improve the customer experience:
What's Slowing You Down?
According to reports, several factors contribute to poor page performance. Here are some ways your site developer might help to counteract them:
Unoptimized Images: Identify oversized and uncompressed images, videos, and file sizes that noticeably drag down the performance of an image-heavy webpage.
Ad Network Code: Ad network code is often JavaScript-based, which slows down page speed. Consider delivery methods that keep JavaScript from blocking resources to reduce unnecessary load times.
JavaScript-Based Functionality: JavaScript-based functionality (such as commenting) through third-party sites like Facebook slow down page speed and can be swapped for more efficient server-side functionality.
No Text Compression: Failing to configure your server for GZIP compression may result in CSS, JavaScript, and HTML files that are 70 to 90 percent larger than necessary.
Public Networks for Private Data Transfer: Forgetting to connect web and database servers through private networks creates a massive bottleneck that heavily impacts page speed and overall website performance.
Digital Revolving Credit Options Enhance the Transaction
Savvy online merchants invest in website optimization to give consumers what they want–a quick and convenient online transaction. Merchant sites can also benefit from providing instant payment or digital credit options. Revolving credit solutions can help improve a merchant's recurring revenue. Unlike online installment credit options, digital revolving credit lets shoppers establish a reusable line of credit, creating an opportunity for repeat purchases, improved brand loyalty, and increased customer lifetime value.
While optimized page load times keep consumers engaged, a low friction checkout and payment process helps make the sale, and revolving credit incentivizes those shoppers to keep coming back to buy more.